-
Welcome To Grade 5
There are so many exciting things happening in grade 5. Here is just a sample of what is going on in the classroom.
Social Studies
In grade 5, the students have begun the chapter on the founding of the first colonies. They are excited to learn about colonial life. I am hoping the students will enjoy the colonial dancing activity!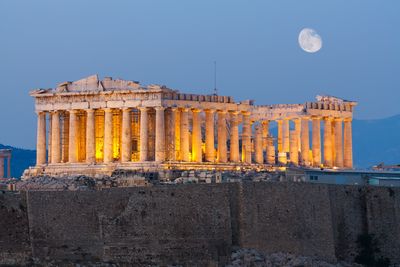 In grade 6, we have just finished up learning about landforms and working on a "My Continent" project. Students created their own continent equipped with a brochure. They came out awesome! The students will now begin the chapter on Ancient Greece. We will discuss the geography, the Greek city-states, and end with Alexander the Great.
Language Arts
The fifth graders have learned how to write a descriptive piece. They used a variety of sensory words within their writing. They have discussed the difference between spatial and chronological order and the use of graphic organizers to help them with their writing. They have begun studying pronouns and will continue this month.
In grade 6, the students have learned how to write a "how to" article. They have been focused on the order, accuracy, and completeness of their writing. Transition words and sentence variation were also practiced during this lesson. We have begun the chapter on pronouns and will continue through this month.
In religion, we will review the Sacraments and continue to learn about our faith. We hope to see you at our monthly mass.
Deborah Comeau
Grades 5 & 6 Language Arts & Social Studies
Groups: Teachers
Being a teacher has been a dream of mine since I was ten years old. In 1987, I graduated from Salem State University and started my career. I have had the privilege of teaching at St. Pius V school since 2004. Preparing successful learners in a kind and caring environment has always been a goal of mine. I especially love to find creative ways for the students to share their knowledge.