-

Welcome Back!

The teachers in the upper school are excited to start a brand new school year. St. Pius V has a brand new math curriculum and I look forward to diving into all the great math topics.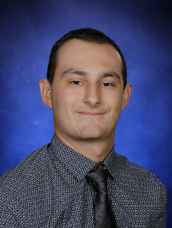 Joseph Hallisey
Middle School Math
Groups: Teachers
Employed Since: 9/11/2011
10 Years Experience At School
I have started working at SPS in 2015 as a support service math teacher. As a former graduate of St Pius (class of 2007), this school has given me the keys to success in high school, college, and beyond. SPS gave me great core values as a person and I plan to instill these values in each student that come across my path by following the mission statement.