-

Spanish Class

Welcome to Spanish Class!

Bienvenidos a la clase de español!

4th grade is learning numbers 1-100.

They will also learn:

- Family members (La familia)

- Occupations (profesiones y empleos)

- Time and colors (la hora y los colores)

- Days and months (los dias y los mesos)

5th and 6th grade are reviewing numbers from 1-100.

They will also learn:

- Action words: ER and IR verbs

- El verbo ser (to be)

- Continue practicing dialogue

7th grade is working in chapter 3, where students not only will learn to identify and describe school supplies, but also to shop school supplies and clothes.

8th grade is talking about school and how they go to school. They are practicing numbers from 1,000 to 2,000,000 in Spanish. Students will learn how to order food or beverages at the café. Students will continue practicing verbs and new vocabulary.

Do your best... Be kind to others...

Haz lo mejor... Sé amable con los demás...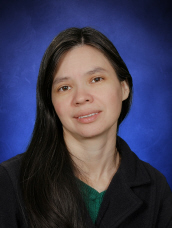 Rosa Salgado
Spanish Teacher
Groups: Teachers
Employed Since: 9/6/2017
3 Years Experience At School