News & Announcements
We are now accepting new student applications for the 2022-2023 school year! Click the arrow below to learn more.

Uniform Sale
Purchase Used School Uniforms at the Uniform Sale, facilitated by the Parent Guild. MONDAY, AUGUST 22 5:30 p.m.-7:00 p.m.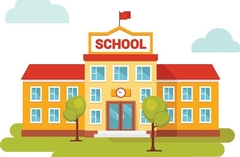 Back To School
Back to School Event is Thursday, Sept 1, 2022 School Begins: Wednesday, Sept 7 for Grades 1-8 and Monday, Sept 12 for PreK and K.
Follow Us!
See what we are up to at St. Pius V School! Follow us on Twitter, Instagram, and Facebook!
View All

Events