News & Announcements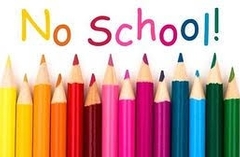 There will be NO SCHOOL on:
Fri, January 17th (Professional Day) Mon, January 20th (MLK Jr. Day)
Celebrate Catholic Schools Week 2020! January 26 - February 1 Fun activities planned all week!
New Family Open House
Sunday, January 26, 2020 4:00-5:30pm. Come discover what St. Pius V School has to offer! All are Welcome!
Art Fair
Tuesday, January 28th, 2020, 6:00-7:00pm. Come see all the beautiful artwork created by St. Pius students, and come at 5:30pm for a pizza dinner in the Lower Church Hall!!
Uniform Sale
Purchase Used School Uniforms Tuesday, January 28th, 2020 6:00-7:00p.m. During the Art Fair
Annual Wine Tasting & Auction Saturday, March 28, 2020 Click the arrow below to learn more. It's gonna be WICKED AWESOME!!!

Follow Us!
See what we are up to at St. Pius V School! Follow us on Twitter, Instagram, and Facebook!
View All

Events