News & Announcements
Father-Son Laser Tag
Join us at the Parent Guild's Father-Son Laser Tag event at Laser Quest! Thursday, January 17th 6:00-8:00pm. Information sent home in Tuesday Take-Homes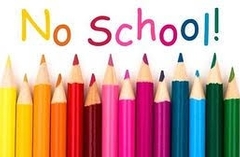 There will be NO SCHOOL on:
Friday, January 18th (Professional Day) Monday, January 21st (Martin Luther King Jr. Day)
HATS OFF TO THE DERBY Beer/Wine Tasting and Silent Auction Saturday, April 6, 2019 Help put St. Pius V School in the Winner's Circle! Click the image for information

Celebrate Catholic Schools Week 2019! January 27 - February 2 New Family Open House Sunday, Jan 27, 12:30-2:00 Fun activities planned all week!
Used Uniform SALE
Do you need uniforms for your child? Come to the Used Uniform Sale, sponsored by the Parent Guild, on Monday, February 25th, from 7:15-8:15am.
Follow Us!
See what we are up to at St. Pius V School! Follow us on Twitter, Instagram, and Facebook!
School Liturgy
Please join us at our next School Liturgy, hosted by our 1st and 8th graders, in the Upper Church on Ash Wednesday, March 6, at 10:00am.
OFFICE HOURS
MONDAY THROUGH FRIDAY WHEN SCHOOL IS IN SESSION 7:30 AM-3:15 PM
View All

Events