News & Announcements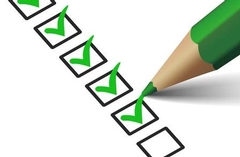 Planning for H.S.
Thursday, October 18, 7-8pm, Room 8-15. NAVIGATING THE HIGH SCHOOL SELECTION PROCESS - for grade 7 and 8 parents. * Application Process * Deadlines * Options * Testing *
Mother/Daughter Tea
Sunday, October 21, 2018. 1:30-3:30pm. Grades PK-8. Please see flyer sent home and under ANNOUNCEMENTS in PARENTSWEB. PARENT VOLUNTEERS NEEDED.
Pennies for Pumpkins
For our October Charity Project, each classroom has a pumpkin to fill with change. All of the money raised will be donated to Missionary Childhood Association.
School Liturgy
Please join us at our next School Liturgy, hosted by our 4th graders, at St. Pius V Church on Thursday, November 1, 2018 at 10:00am (All Saints Day).
OFFICE HOURS
MONDAY THROUGH FRIDAY WHEN SCHOOL IS IN SESSION 7:30 AM-3:15 PM
Celebrate Catholic Schools
We celebrate the great contribution that we make to education in the United States! Come and see the ways that we LEARN SERVE LEAD and SUCCEED!
View All

Events